Buy Beats Online at NickFever.com.  Buy Beats below from our beat store.  We are currently building our catalog of beats to buy online. For exclusives request via the player. Any questions, please contact us.
We're serious about music. We've built tools to help producers like ourselves.
Music is about emotion. We want our tracks to fuel emotion helping you deliver a great vocal performance that will push your music career forward! Have a listen below!
If you are an artist or looking to buy beats online, please bookmark our page or sign up to be on our mailing list at the bottom of the page.
Buy Beats Online through our store:
To buy beats online through our store select "add to cart" then select the license type you would like to purchase. See image below: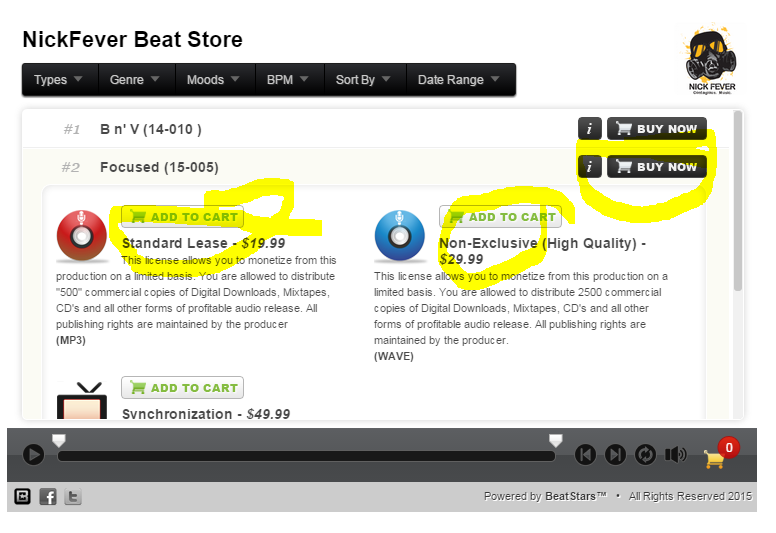 After you have selected all of the beats you want to buy, click the cart in the lower right corner, which will open a new section where you will see the tracks you've added and the prices.  Click the checkout button if you are ready. See below.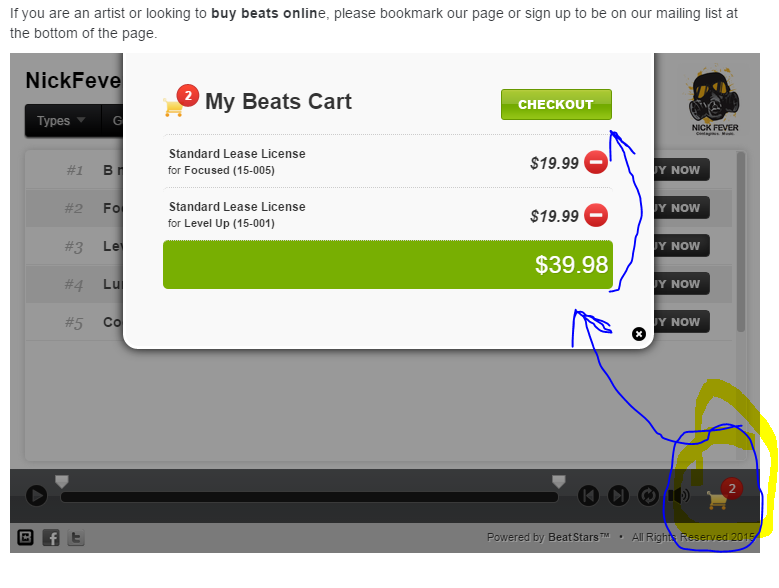 You will then be directed to paypal where you can use your paypal account, a credit card or a debit card.