DJMFilter by Xfer Records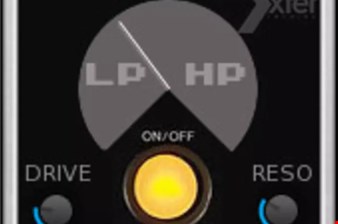 Xfer Records / DJMFilter
DJMFilter
---
High-Pass / Low-Pass Filter with one knob. It's a DJM-900 style filter emulation. You could MIDI map it to a knob or fader on your controller.

---
Go to site
DJMFilter by Xfer Records
Filter sweeps are a mainstay in Dance Music. Sometimes simplicity is best. Give Xfer Records DJM Filter a try!
Try attaching a knob or fader from your MIDI Controller to the DJM Filter knob.
If you are looking to make more of an impact by starting or stopping on a particular note, give this Note Frequency Finder a try - Note Frequency Finder
More on MIDI Control Changes.
---