Ozone Imager by iZotope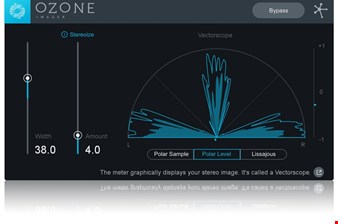 iZotope / Ozone Imager
Ozone Imager
---
Superior audio quality
Make an impact with Ozone's legendary Imaging technology. Add depth and width to mono or narrow mixes in Stereoize Mode for a fuller, wider sound.
Real-time feedback & visualization
Receive immediate, intuitive feedback as you adjust settings to taste. An integrated Vectorscope and Correlation Meter give you precise visual feedback to help guide your mixing and mastering decisions.
---
Go to site
Ozone Imager by iZotope
---