Rough Rider 2 by Audio Damage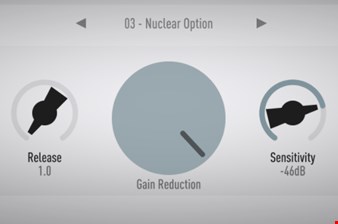 Audio Damage / Rough Rider 2
Rough Rider 2
---
Rough Rider 2 is a modern compressor with a bit of "vintage" style bite and a uniquely warm sound. Perfect for adding compression effects to your drum buss, it also sounds great with synth bass, clean guitar, and backing vocals. Definitely not an all-purpose compressor, Rough Rider 2 is at its best when used to add pump to rhythmic tracks.
---
Go to site
Rough Rider 2 by Audio Damage
Rough Rider 2 is and aggressive character compressor. Try on percussive sounds to achieve punch and loudness.
It's not subtle, clean or transparent. Beef up your drums. You may need to use the dry wet know to tone it down a bit. Presets are included with this freebie.
---