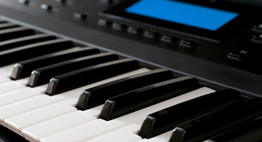 I have these notes about cadences and chords on a beat up piece of notebook paper and thought I'd get them saved digitally for myself and to share with others.
*As I make more notes for myself I will add to this page, so be sure to bookmark.
Some chords naturally sound better going from chord to chord, some chord changes... not so good.
Table of chords leading to other chords
| | |
| --- | --- |
| These Chords | Lead to these Chords |
| Ⅰ | Any Chord |
| ⅱ | Ⅳ,Ⅴ,ⅶ° |
| ⅲ | ⅱ, ⅵ |
| Ⅳ | Ⅰ, Ⅴ, ⅶ° |
| Ⅴ | Ⅰ |
| ⅵ | ⅱ, Ⅳ |
| ⅶ° | Ⅰ, ⅲ |
Perfect Cadence: (Big Ending)
Ⅴ - Ⅰ
Ⅴ7 - Ⅰ (even more tension)
Plagal Cadence: (slightly weaker ending - Middle of song)
Ⅳ - Ⅰ
Interrupted Cadence: (Tricks listener into thinking a Big Ending is on the way.)
Ⅴ - any other chord than Ⅰ
i.e.:
Ⅴ - Ⅳ
Ⅴ - ⅵ
Ⅴ - ⅱ
Ⅴ - Ⅴ7
Common Chord Progressions:
Ⅰ - Ⅳ - Ⅴ
Ⅰ - Ⅳ - Ⅴ - Ⅳ
Ⅰ - Ⅴ - ⅵ - Ⅳ
Ⅰ - ⅱ - Ⅳ - Ⅴ
Ⅰ - ⅱ - Ⅳ
Ⅰ - ⅵ - ⅱ - Ⅴ
Ⅰ - ⅵ - Ⅳ - Ⅴ
Ⅰ - ⅵ - ⅱ - Ⅴ7 - ⅱ
Ⅰ - ⅵ - ⅱ - Ⅳ - Ⅴ7
ⅱ7 - Ⅴ7 - Ⅰ
Ⅳ - Ⅰ - Ⅳ - Ⅴ
ⅱ - Ⅴ - Ⅰ
Ⅰ - Ⅳ
Ⅰ - Ⅴ
Ⅰ - Ⅳ - Ⅰ - Ⅴ
Ⅰ - Ⅳ - Ⅰ - Ⅴ7 - Ⅳ - Ⅰ
Ⅰ - Ⅳ - ⅶ° - ⅲ - ⅵ - ⅱ - Ⅴ - Ⅰ
Ⅰ - Ⅳ - Ⅰ - Ⅴ7