The Native Instruments Komplete bundle comes with several compressors and EQs. So, I made a 1 page reference sheet that highlights each plugins particular forte according to Native Instruments.
The following plugins are on the helpsheet: SOLID EQ, SOLID DYNAMICS, SOLID BUS COMP, VC 76, VC 2A, VC 160, PASSIVE EQ, VARI COMP, ENHANCED EQ.
Screenshot of the word document: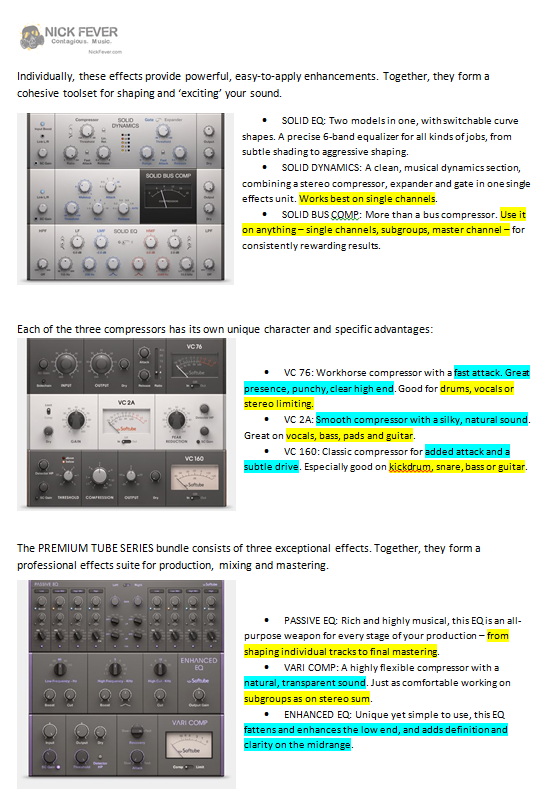 Download NI Compressor and EQ Help Sheet:
Download the NI Compressor and EQ help sheet.