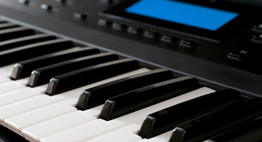 Music Scales Chart and Modes Chart
Music Scales Chart – Melodic, harmonic, Minor, Major and More
This music scales chart has modes in the key of C. It also has a row where you can fill in your own root, be it C, D, A#, etc. Feel free to download this music scales chart. It includes, Major, Minor,Melodic Minor, Harmonic Minor, Blues, Myxolydian, Dorian, Pentatonic, and Diminished. It's a music scales chart and music mode chart in one.
Since I wrote this article I've made an application scale and mode finder that you may find more useful.
Music Scales Chart
Beyond the major and minor scales, a combination of 8 successive notes is called a mode rather than a scale. The chart is a combination of scales and modes. Another use for this music scales chart / mode chart is to compare and contrast the scales and modes with one another.
Music Scales Chart and Music Modes Chart Combined